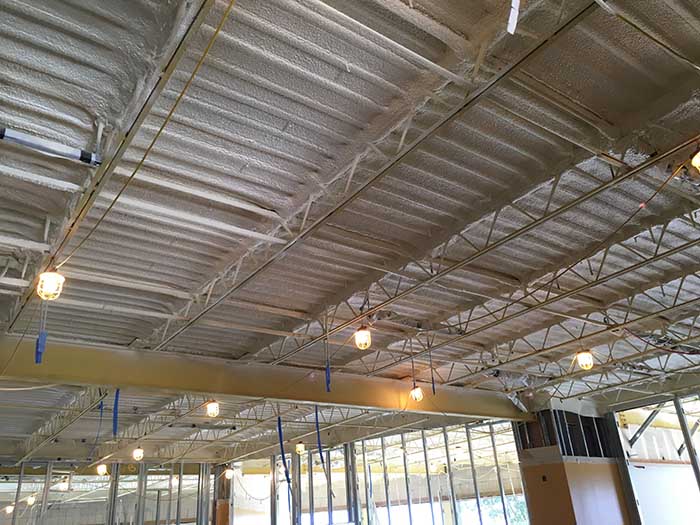 Both closed cell spray foam and open cell spray foam insulation can be used effectively in commercial building designs to allow the building to achieve energy efficiency and consistent performance. When applied on the interior, open cell spray insulation provides performance advantages that differ from those of closed cell spray foam used on the exterior.
The custom fit of the molds, top and bottom, securely and uniformly cushions the object. There are many types of alternative materials that can be used to handle more specific needs.
Spray foam insulation or spray polyurethane foam (SPF) is an alternative to traditional building insulation such as fiberglass.
Closed cell spray foam exterior applications
Can be applied at very low temperatures (as low as 5oF)
Adds wall racking strength as well as impact resistance
Ideal for continuous insulation solutions
Higher R-value* per inch – easier to accommodate high R-value* requirements in narrow spaces
Lower vapor permeance (can be a Class II VDR)
Can reject bulk water (ideal for flood zones)
Higher tensile and bond strength
Open cell spray foam interior applications
Can be installed at a significantly lower cost and target the same specified R-value*
Can achieve greater R-value* if not restricted by space
Lower raw material/resource use
Permits bi-directional drying
Will accommodate long-term creep and seasonal movement
Hydrophobic material
Air barrier and insulating material